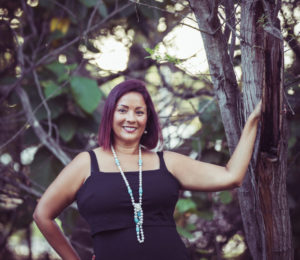 Aruban Sex Toy Parties
Hello Gorgeous,
Warm welcome from Aruba, I am Nadine Krosendijk.
While feeling that I somehow have missed out on sexual education, I wanted to know more. I started to research this, because I had no one to turn to. As humans, we are magnificent beings who can manifest anything we want, provided we are balanced, have confidence, have self-love, and spiritual connection. We can create magic!
Missing out on the proper sexual education, I decided to explore my own sexuality to learn what felt good. I was scared and ashamed, because good girls do not play (that is taboo in our society). I was not aware of the benefits self-pleasuring had. This may include, but is not limited to: the release of oxytocin, which is the love chemical which plays a role in social bonding, sexual reproduction, childbirth, and the period after childbirth.
My world came to a halt when I miscarried in 2019. After that, my sexual enjoyment during intimacy vanished. I could not get satisfied no matter what or how. I felt the same way when I chose to have an abortion in my younger years. Did I feel guilty, yes. Did it affect me in any way, yes. But as everything we do in life, I buried it.
These events had an impact on my life, and I now know the importance of having a support group to help you through it. As a result of it, I am reigniting my spark within myself, with my partner, my kids, my family and friends. It feels amazing.
Entice me as a company and me as their representative, will work with you providing you with the necessary resources and education strengthening relationships and the sexual confidence of those who are experiencing life-changing events, such as traumas or illnesses.
My ultimate goal is to support and be there for you, by helping you to reconnect with yourself, feel sexier, have better relationships, spice up your sex life, increase self-confidence, overcome body issues and reignite the spark within you.
A little about Munay Aruba:
Munay, in the Q'euchua language from the Incas of Peru, means unconditional love.
Munay is a natural state of being. It is to love from the heart, radiating emotional warmth and care. It is acceptance, tranquility, beauty, inside and out. To learn how to love ourselves and care for others. Munay can heal, transcend and liberate, can create much joy and can help bring us into ayni – 'right relationship' with the world. Munay is a beautiful gift and is freely given. The more we give, the more there is to give, and the more we receive, the more we can receive.
Munay Aruba is here to spread the love, like glitter around the world. Feel free to contact me with any questions, doubts or information.
Let's sparkle!