ENTICE ME NON-TOX SEX TOYS & A
CCOUTREMENTS
At Entice Me, we take the guess work out of shopping for sex toys safely. There are constantly new innovations, so our team is always researching the best products for you. We believe in taking care of yourself sexually… in a healthy, safe way. And that starts with finding the right non-toxic, chemically safe sex toys for you to enjoy healthily and plentifully.
About OUR non-toxic SEX TOYS
We can't emphasize the importance of non-toxic sex toys enough when it comes to your personal satisfaction and safety. Intimate and personal care products are in contact with your most delicate, absorbent tissues, so we avoid toxic chemicals and irritants in all the products we carry.
"Tiffany and Entice Me is my go to medical grade sex toy specialist. She cares about ingredients and I know she will take care of my patients"- Sherine Aubert, Sarton Pelvic Floor Physical Therapy
While many companies claim the following ingredients are safe, we have done extensive research and prefer to err on the safe side, so you will not find the following in our products: Phthalates, Parabens, Glycerin, or Propylene Glycol.
Our first choice is to support local small businesses, and women entrepreneurs. We prefer products Made in the USA, and when that is not possible, we vet each of our manufacturers for quality control and materials because there are many unethical practices in the industry.
The luxury sex toy market is wrought with counterfeits. Entice Me, like most reputable retailers, has minimum pricing agreements (MAP) and contracts which do not allow sales on 3rd party websites, such as Amazon, Groupon, and eBay, with each individual brand we carry. Discretion is a top priority at Entice Me during each step of the shopping process.
More about chemicals:
Phthalates (pronounced THAY-lates) are a chemical compound added to plastic to make it soft and flexible. They are commonly used in the production of sex toys to provide a realistic feel, both in inexpensive jelly toys and high-end, skin-identical toys. Sex toys that contain phthalates can cause sensitivity and irritation when used on delicate tissues. More seriously North American and European countries have taken steps to ban their use in children's toys (and even pet toys) but not in adult toys.
Parabens are chemical preservatives used widely throughout personal care products.They are found in your toothpaste, shampoo, conditioner, moisturizer, shave gel, lipstick and personal lubricants. Studies suggest that parabens, once absorbed through the skin, act like estrogen possibly increasing the chances of developing estrogen-dependent conditions. 99% of breast cancer tumors contain parabens. The oncologists we partner with do not allow cancer survivors to use products containing parabens, and we believe they should not be used at all.
Glycerin is related to glucose (i.e. sugar). It's regularly added to flavored personal lubricants to sweeten them. However, when used vaginally, glycerin can cause yeast infections because sugar is food for yeast. Because it is a sugar derivative, it is often why lube feels sticky.
Propylene Glycol is a faintly sweet and colorless, clear, viscous liquid that's derived from natural gas (sounds sexy, doesn't it?). It can be found in many products including moisturizers, toothpaste, mouthwash, and medications, in addition to many edibles such as cake mix, salad dressing, and ice cream. It is a main component of antifreeze and is used to de-ice airplane wings, remove barnacles from boats, and deep clean medical emergency rooms. The EPA suggests that technicians wear a head to toe body suit, as propylene glycol can cause liver, kidney, and brain damage. Even though it is said to have a low oral toxicity (meaning it won't badly harm you if ingested), most find it irritating and burning. It causes heat in concentrations that are used for warming and stimulating lubricants. It can irritate eyes, and burn skin and delicate tissue.
There are many more irritants that we also avoid. For the full list, click here.
In addition to not allowing the above chemicals in our products, the products we carry are non-porous (with an exception of a few products, each marked in the description), and medical-grade. Products that are porous can harbor bacteria and cause infections. Because sex toys are labelled as "Novelty Products" there are no regulations. This means that the product label could say the toy is made of one material, and not actually be that material.
Many materials also have varying grades of quality in the marketplace. For example, platinum-cured silicone vs. copper-cured. Platinum-cured is medical grade and non-porous and non-reactive.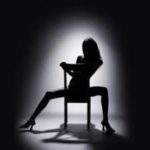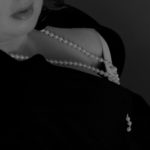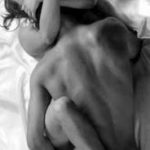 Vision
The most trusted company for curated body-safe, non-toxic sex toys and accoutrements.
GUARANTEE
The majority of our electronics are rechargeable (a battery sits in a landfill forever). Our items carry at least a One-Year Manufacturer Warranty and many up to a 10-year guarantee.
Mission
Tiffany Yelverton, our Chief Sexinista, began Entice Me, to open up the conversation about sex and pleasure and to provide quality non-toxic products.