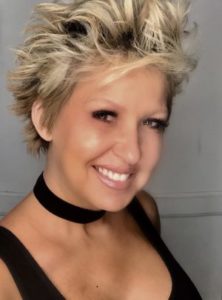 Orange County Intimacy Expert
My name is Ingrid and I am a Sexinista! Not an ordinary Sexinista, an Entice Me Sexinista, with a cause and a purpose! I was introduced to Tiffany Yelverton 6 months ago and she has changed my life. I am a recent Cancer Survivor and was struggling to make sense of what had happened to me, emotionally, mentally and physically. Women that have gone through chemo and radiation suffer horrible side affects and struggle now all of sudden from a lack of self esteem, confidence and sexiness.
Our bodies have changed so much, we all just want normalcy back into our lives, closeness to the ones we love and desire. Enter Tiffany.. the founder of Entice Me and The Sexy Survivors Foundation.
The minute she told me about the foundation, whose mission is to help and coach women that have gone through struggle and illness to get their sexy back, I knew I had to be a part of this amazing company. To work with a company that helps women, men, and couples put romance back into their lives means the world to me.
A company that has curated a line of toys and lubes which are medical grade and use only the purest of ingredients spoke volumes to me. To know that Entice Me is here to listen, help, coach and bring life back to all women is also my cause and my purpose. I am so proud to be a Sexinista! Thank you Tiffany for changing my life.
Contact me to facilitate your Sex Toy Parties, Workshops, and Sexy Soirées in Orange County. 714-200-8998
My friends and I had such a great time at my Entice Me party. Ingrid was very knowledgeable with her products and made us all feel comfortable asking questions and gave advice on ways to spice up your sex life. She brought on the fun with her great sense of humor.
Jenny M.