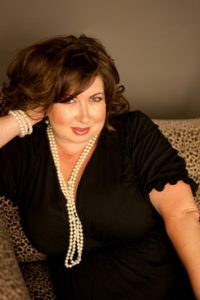 Chief Sexinista
Tiffany is the founder and Chief Sexinista of Entice Me and Sexy Survivors. She is known in the wellness world as the sex toy scientist and orgasm guru, as she is an expert on chemicals and toxins in sexual wellness products. She believes that orgasms can change the world and that if everyone had more orgasms we could have world peace. Her goal is to close the pleasure gap between the sexes and empower women to embrace their sexual power.
She loves to help couples connect so that they can fully support each other and experience blissful intimacy throughout life.
Through workshops, events, speaking engagements, coaching, and consultations, Tiffany helps both men and women feel sexier in and out of the bedroom.
For over 20 years Tiffany has immersed herself into learning adjacent to the top sexual medicine practitioners in the country to extensively learn about the anatomy of human sexuality and sexual pleasure.
She continues to embark on new experiences to bring provocative knowledge to Make it a Sexier World.
She is active with NAASAS-(National Association for the Advancement of Science and Art in Sexuality), STEM-(Sex Therapy, Education and Medicine), PSFM-(Pelvic Floor Sexual Medicine), Women's Impact Council of OC, and The Women of Sex Tech.
Bonjour!
I'm here to tell you that there is so much sexual pleasure to be experienced. And when accessed fully, all areas of life improve!
I know because my first relationship at 19, was with a narcissist. While I was in the relationship, I didn't know how to communicate what I wanted. I lost myself, my confidence, and the drive for life. When the relationship was over, I realized I never had an orgasm. This had a direct effect on my whole life. I always thought I wanted more sex, but it turns out I wanted better sex.
When I embarked on a journey to find my sensual power, I learned the art of sexual pleasure and in the process embraced by body fully, became confident, and started to create a fulfilling life, without needing external validation from another person.
I made it my mission to educate and empower others to own their sexuality. It is a proven fact that a deeper connection to body results in being more present, in making better decisions, and setting firm boundaries.
It is important to open up conversations about sex and pleasure. Sex is a huge part of our lives and we haven't been taught to discuss it. I often found that the sexual concerns I had experienced were not unique to me, but quite common. Concerns like not being able to orgasm, pelvic floor dysfunction, body-image issues, and irritating products..
I look forward to continuing this conversation!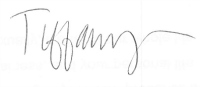 Every couple in a long term relationship should make the investment to work with Tiffany for personal growth both sexually as a couple and as an individual.
My husband and I learned how to reconnect and communicate our desires. Tiffany knows how to draw out and define the issues at hand. We have a much healthier relationship after 27 years together. I highly recommend her service and products.
Camille B.