Aruba's Yoni Expert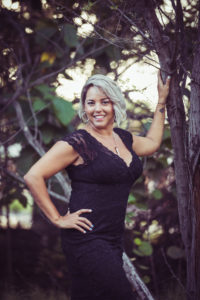 My own journey of self-love made me realize the importance of self-love and self-care. It also showed me how misinformed we are as women on which products to use for our vagina, what is actually happening to our bodies as we age, and what self pleasure actually means.
Loving yourself is #1 when you want feel beautiful, desirable, and sexy. I want to break that taboo of talking about sex. With Entice Me, not only do we have the opportunity to educate we also have products that are really good for you.
Sexy Soirées give me a platform to connect with women, men, and couples to provide them useful tools to have a better sex life.
Helping others grow sexually and spiritually is my mission. I am an expert in sexual energy, crystal healing, and orgasmic manifestation. I have found that practicing
and
work invokes sexual healing I never expected.
Any questions, doubts, or concerns, I am here to assist and make it a sexier world for all!
Contact me at yonilove@enticeme.com to schedule your Bachelorette Parties and educational Sexy Soirées on the beautiful island of Aruba!