upscale sex toy parties and sexy
SoirÉes
Entice Me Sexy Soirées are upscale sex toy parties. Our Soirées are a great time to get together with your friends and have some fun while learning about sex, pleasure, and products. Our Soirées are tactful and classy, an upgrade of the parties of yesteryear. Think of them as The Little Black Dress of Pleasure.
Discreet sex training at Sexy Workshops
Our Workshops delve deeper into a topic of choice. At a Workshop, a Sexinista provides training, in a professional seminar format. Like everything from Entice Me, they are done in a very tasteful manner. We do not do live sex shows or partake in nudity of any kind. Some favorite workshops include Orally Speaking, Tie Me Up, Tie Me Down, Exploring Orgasms and so many more…
"The Entice Me Sexy Soirée parties ar

"The Entice Me Sexy Soirée parties are so fun! They have a way of making "Sex Talk" easy and natural. I was surprised as to how comfortable I felt. They have a wealth of knowledge about sexual pleasure and health. If you are looking to educate yourself, improve your sex life, or just get some toys… Entice Me Sexy Soirées are your source!" Dawnmarie Presley, C. Ht.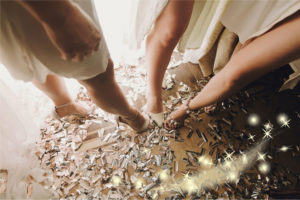 A Sexy Soireé sex toy party is the perfect way to open up a sexy conversation about all the things we wish we would have been taught about. Our customers share that their friends want to learn more about sex, have a lot of questions, and often are overwhelmed when exploring sex toys. Many women feel they are alone when it comes to issues in the bedroom and with their bodies.
We customize the Soirée for you and your guests, to best fit your needs. We have something for everyone, from mild to wild. We don't limit the fun to women only. Our Soirées are open to people of all genders and sexual orientations, it is up to you. Couples Soirées are a wonderful way to connect and learn about your mate in a sexy new way.
Pick the date and time of day for your Soirée, and we do the rest.

"Lunch and Learn" mid-day events are convenient for moms and office groups

Our

FUNdrai

ser events are a spicy way to raise money for your favorite organization while getting a sexucation

Deposit* required to secure your date. Book Now!
The deposit will be refunded towards product purchase when the Soirée reaches a minimum sales level. You may cancel or reschedule up to 2 weeks in advance.

Earn REWARDS!

Hosting an Entice Me Soirée has many benefits

Gather with your friends

Learn about the pleasures of sex

FREE product credit and items at 1/2 OFF, based on sales and new event bookings

A special treat, our Hostesses receive a 10% discount for life
We currently have Sexinistas available to do your Sexy Soirées in Southern California-Los Angeles, South Bay, Orange County, Riverside; Dallas/Fort Worth, Texas; Amarillo, Texas New York City; Seattle, Washington; and Aruba. We also offer Virtual Soirées/Sex Toy Parties anywhere Skype/FaceTime/zoom. We are happy to travel to any destination (additional costs may apply.)
Let's Talk About Sex
The classic Sexy Soirée is our version of a sex toy party that combines fun and education, in a discreet environment. Upscale and sassy, our Let's Talk About Sex Soirée provides tips and tricks that you never knew about your body, pleasure, and sex life while demonstrating our most popular products. There are a wide variety of devices shown, to use alone or with a partner.
FEATURED Soirées
SEx Toy Parties just for you
Amour-Prope
A little French for Self-Love. Learn how masturbation and self-pleasure can increase your self-love, confidence, and ability to orgasm. Learn how to rock your sexiness and feel better than you ever have before!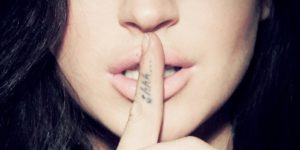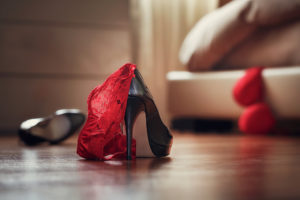 Bachelorette
Parties/Bridal Showers – Classy and Sassy for a more sophisticated evening of fun. Start the marriage off the sexy way… and share let your friends and family learn new things too!